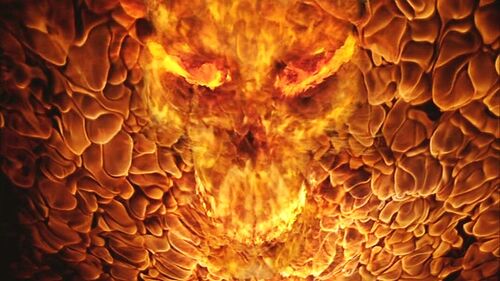 An article based upon Immhotep's vision of the Fleets who started it all.
| | | |
| --- | --- | --- |
| | | |
| | | |
| --- | --- | --- |
| | | |
Welcome to the GWVF Wiki forum! This forum can be used by members of this community to discuss topics related to their wiki. Some communities prefer to use the
Community Portal
instead for wiki discussions; it's up to you.
Notes: You may have to purge this page to see changes; for more explanation and how to set up new forums, see Help:Wiki-style forums.
‹
›
The Lucian Alliance is an Alliance between the 17 Lords of Lucia. The Alliance Treaty was signed on the planet Lucia, hence the name. The Lucian Alliance controls nearly one hundred Ha'tak, making them a formidable force in the Milky Way.

(Read more...)


---

Recently featured: Scoria  • Jaffa  • Tau'ri More featured articles

"You are the Fifth Race. Your role is clear. If there is any hope in preserving the future, it lies with you and your people."
—Thor

-The Tok'ra homeworld.

---

Chapter 3

Vano had gotten up. Xenar closed the curtains in the infirmary.

"So," Vano started. "Where are we?"

Xenar shrugged. "Some eighty lightyears from Adaro. They're still figuring out where we are precisely."

"Right," Vano said. He looked at the floor, thinking. "How's the ship?"

"Damaged but in one piece. There's some hull damage and we have two large burn marks. The hyperdrive gave up because of some error, and that's priority right now. The shield generator diagnostic showed some problems but that's fixed pretty fast," Xenar spoke.

"Good." Vano looked at his uniform. It was unharmed. "Let's go somewhere quiet."

Xenar opened the curtains and both walked out. The doctor threw Xenar a look, but she gestured that they were fine. There were plenty of other people with wounds, relatively minor ones but still, they had to be treated. The Doc shrugged and walked to the nearest patient.

(Read more...)


---

Featured Stories: Shadow of the Light  • A Shattered Visage  • Operation Enduring Freedom




Template:Portal/Component/FeaturedVideo

To write a new article, just enter the article's title in the box below.

Not sure where to start?

If you are new to wikis, check out the tutorial and feel free to test any edits in the Sandbox.
You can also use the Manual of Style as a guide for creating consistent and properly-formatted articles.

Stargate is a military science fiction franchise, initially conceived by Roland Emmerich and Dean Devlin. The first film in the franchise was simply titled Stargate. It was originally released on October 28, 1994 by Metro-Goldwyn-Mayer and Carolco, and became a worldwide hit grossing nearly $200 million (USD) worldwide. Three years later, Canadian Brad Wright and Jonathan Glassner created a television series entitled Stargate SG-1 as a sequel for the film.
In addition to film and television, the Stargate franchise has expanded into other media, including books, video games, and comic books. These supplements to the film and television series have resulted in significant development of the show's fictional universe and mythology. In 2008, the films Stargate: The Ark of Truth and Stargate: Continuum were released direct-to-DVD, which in total grossed over 21 million in the United States. In 2002, the franchise's first animated series, Stargate Infinity, was released as an introduction to the Expanded Universe. In 2004, Stargate Atlantis was released as a spin-off from Stargate SG-1. The newest Stargate spin-off series, entitled Stargate Universe, began airing on October 2, 2009. (Read more...)